Saxon wood heater sales, serving Hobart & Southern Tasmania.
Authorised Saxon Distributor. FREE in home consultation in most Hobart Metro areas. In most cases we can match competitors pricing for Saxon wood heaters.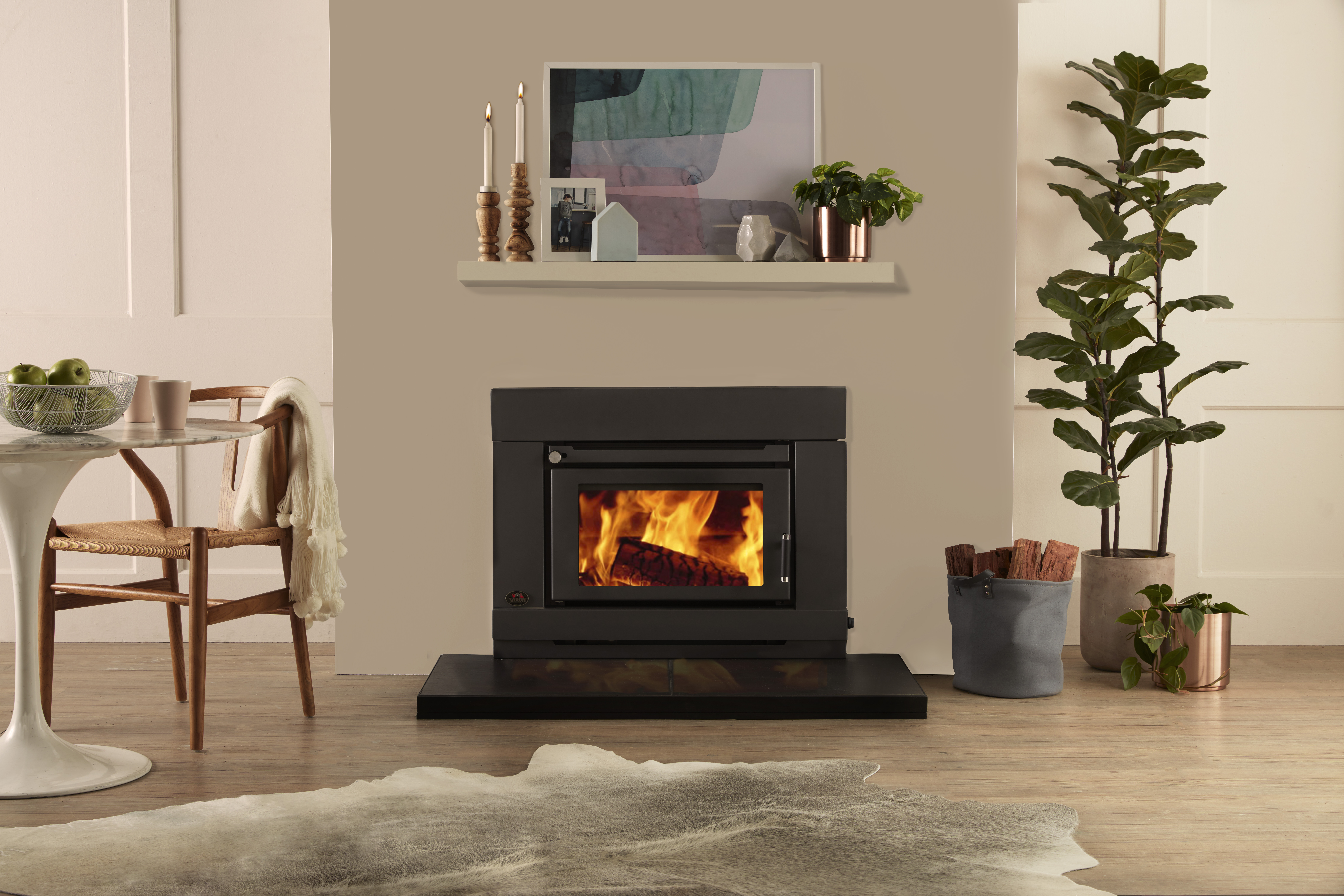 Blackwood Insert $2975
Turn a boring blank wall into an amazing fireplace without any major re-construction or existing brick chimney.
Simply purchase a Zero Clearance box (available separately) with the Saxon Blackwood Insert and enjoy the benefits of a built-in fireplace without the extensive renovation.
The Blackwood Inbuilt features a standard three speed fan and heat coverage of up to 23 squares, warming a medium sized home efficiently.
The Saxon Blackwood Inbuilt represents an enduring standard of quality, durability and stylish design. Your purchase is also covered by a 15 year firebox warranty.
For complete specifications, availability or any other inquiries please contact Ben at Natural Heat, your authorised Saxon dealer.
(Note: Price includes heater only)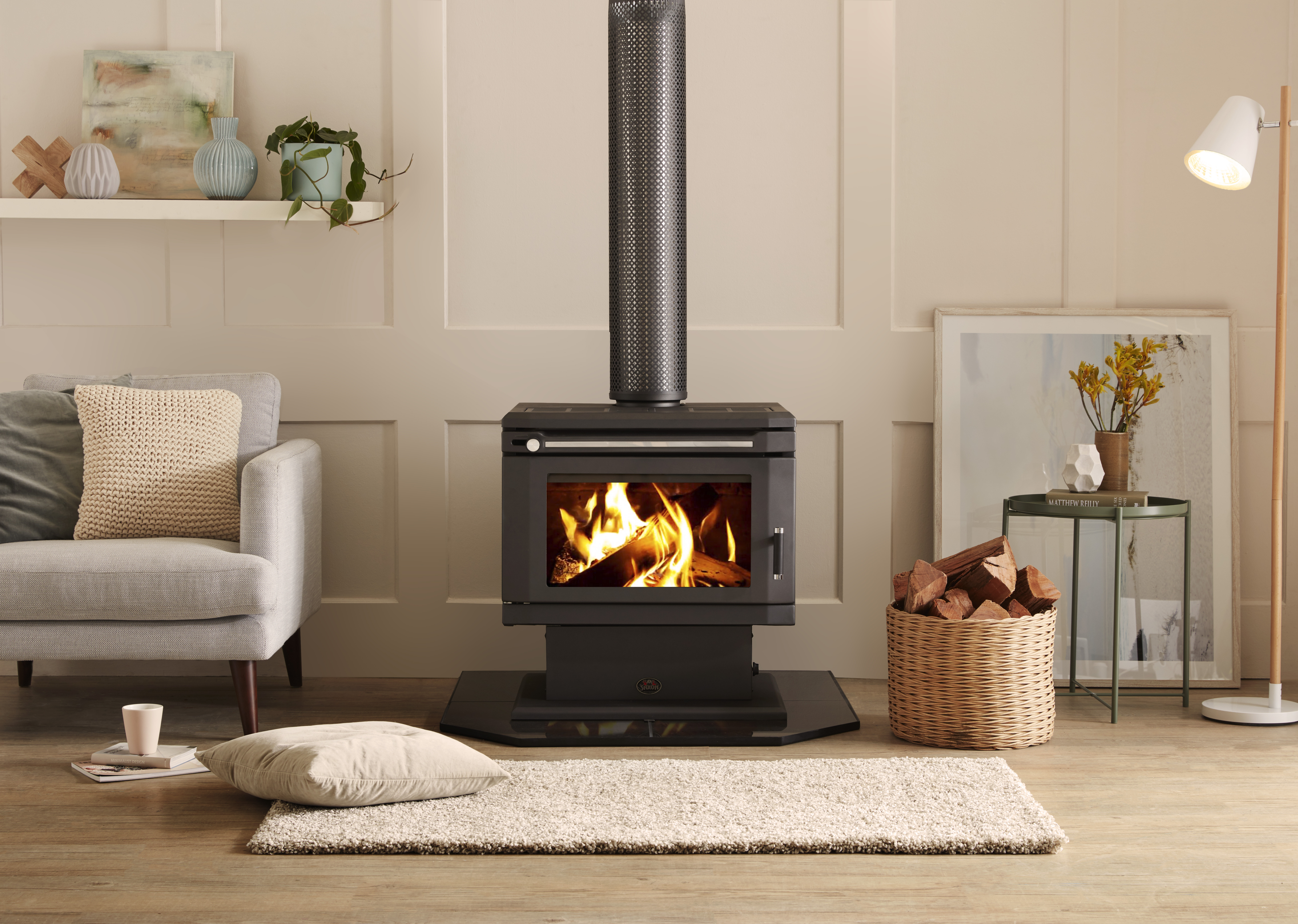 Blackwood $2975
The Blackwood freestanding heater has an efficient firebox designed to withstand the winter climate of Tasmania. Wear-resistant and highly durable, the Blackwood is a consistent performer.
Complementing a diverse range of decors, this unassuming convection heater is an essential in any energy-savvy household, capable of heating up to 25 squares without overwhelming the space.
Featuring superior circulation courtesy of a 3 speed fan; a generous 530mm depth and 740mm height; a thick 8mm steel firebox to ensure the longevity of your Blackwood heater.
Covered by a 15 year firebox warranty and built to endure, the Saxon Blackwood Wood Heater is ideal for your home this winter.
(Note: Price includes heater only)
Rosewood $3575
The Rosewood Freestanding Wood Heater enhances any room, with its elegant design and attractive bay window, lending an aura of charm and quiet beauty to modern or traditional households.
The Rosewood has been engineered to maximise performance and heat output, warming small to medium homes of up to 25 squares.
The Rosewood Wood Heater is highly efficient, delivering a sustainable heating experience. It is powered by a standard three-speed fan and also includes a self-cleaning door.
The firebox itself is constructed from 8mm thick steel and covered by a 15 year warranty.
A complete flue system can be purchased as an optional extra.
(Note: Price includes heater only)
Walnut $2875
The Saxon Walnut is a clean burning bay window wood heater, suited to warming living areas up to 17 squares.
Despite its small size, the Walnut is expertly crafted, boasting an efficient three-speed fan, a solid 8mm steel firebox, with flue as an optional extra.
The Saxon Walnut Wood Heater is a long term heating solution for the small to medium household searching for a compact firebox.
Alternatively, customers may prefer the high performance of the Saxon brand to complement their current heating scheme.
Topped off with a 15-year firebox warranty, Saxon is a proven provider of quality, free-standing heaters, maintaining a standard of service and reliability.
Contact Us for more details.
(Note: Price includes heater only)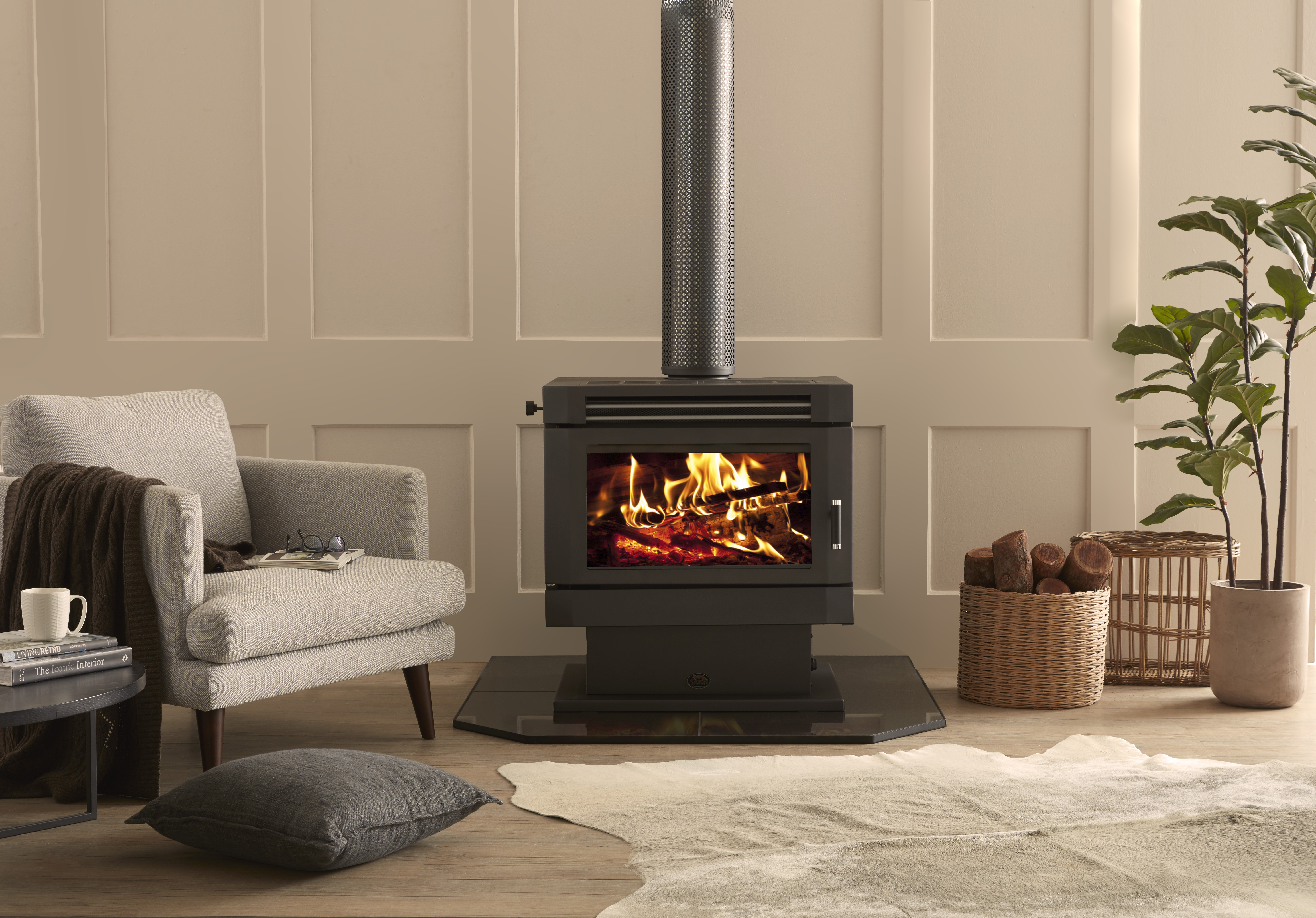 Mahogany $3575
Power and presence: the Saxon Mahogany Wood Heater is perfectly equipped to handle vast living rooms, easily warming up to 35 squares during a long winter.
Though it lacks the delicacy of smaller models, the Mahogany is a robust model with the high quality expected of the Saxon range.
Sturdy and built to last, it has a 15 year firebox warranty. The Mahogany is an attractive centrepiece for any medium to large household.
Investing in this high-performance heater will allow you to enjoy the warmth of an expertly crafted heater, featuring an ironbark/charcoal high-temperature paint finish, a powerful three-speed fan, and flue kits available as an optional extra.
The Mahogany offers an elegant heating alternative without skimping on necessary extras.
(Note: Price includes heater only)